XLR8 Obstacle Course in Baldivis - Sport Team/Club
Conquer Challenges Together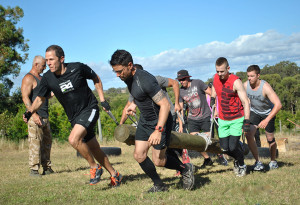 Trying to organise an ultimate team day, season windup/ kick-off, or a training session with

plenty of fun and challenging activities designed to build teamwork, enjoy the day or improve




team performance?
Look no further…

Operation XLR8 has over 30 obstacles on this amazing course, designed for the ultimate
team-building session for young and old, everyone can do it. If you like your Team or Club to
experience this unique, fun and adventurous challenge whilst developing character,
teamwork and leadership skills then this is your Mission! Each participant will not only have
the time of their life, they'll also be rewarded with a personalised finishers certificate, a
wristband and free photos* of the event.
THIS ISN'T YOUR REGULAR TEAM-




BUILDING EVENT!