RKCC BUSINESS WINNER OF THE YEAR 2020, 2016 & 2012. PEOPLE'S CHOICE AWARD 2020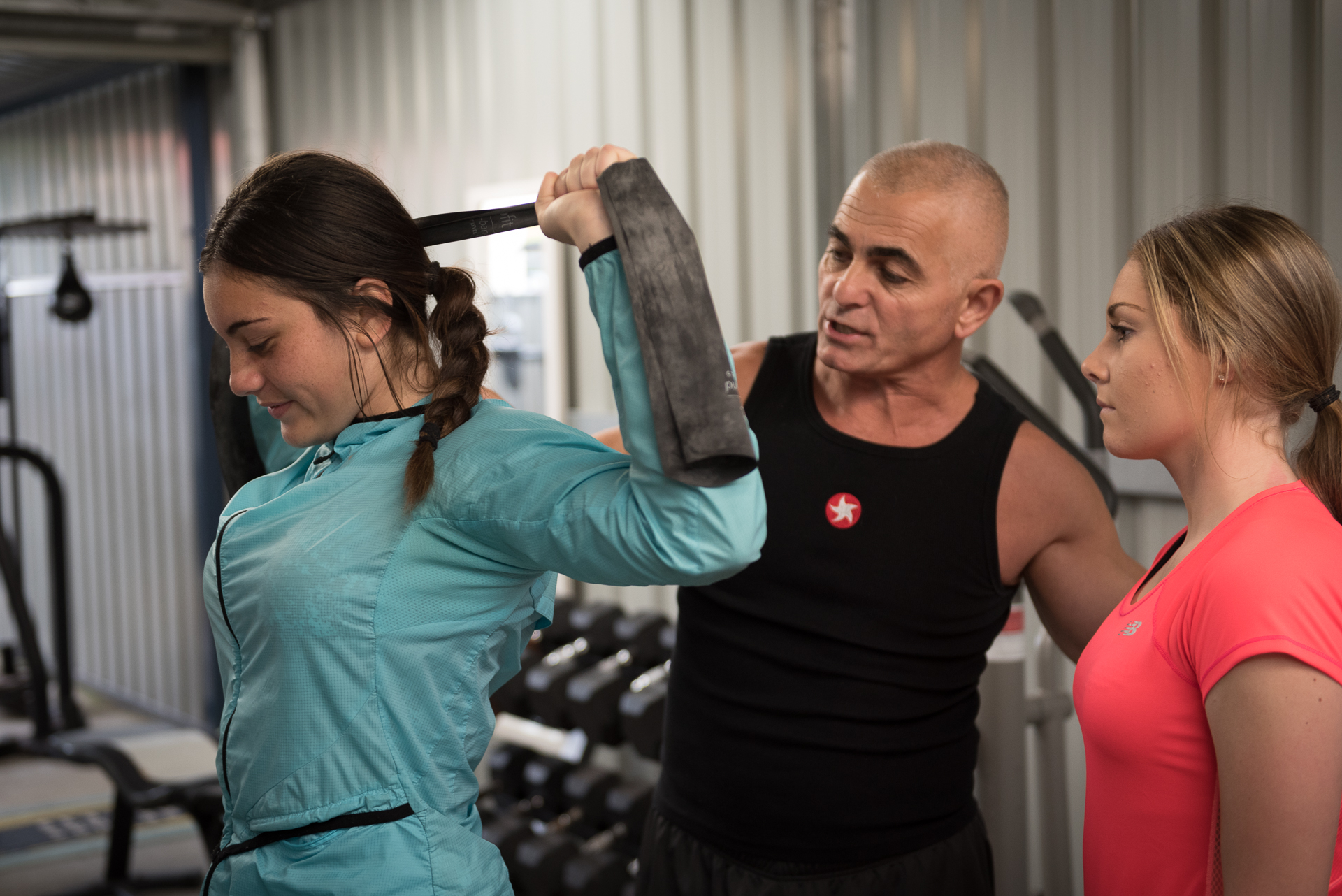 We are…
Exclusive, unique, caring are just a few words to describe Baldivis Health & Fitness.
Baldivis Health & Fitness is for all abilities. Whether it is Personal Training, Group Fitness Classes, Remedial Massage or the unique XLR8 Obstacle Course, anyone can do it, from beginners to athletes alike.
When you are under the guidance of the overwhelmingly experienced, qualified, award winning, ex army Physical Training Instructor and Remedial Massage Therapist you will truly experience your optimum fitness and wellbeing.
We are so much more than a gym, we are a lifestyle…and fitness conscious, we are a complete hub of health solutions under one roof, well two roofs really, with our fitness studio separated from our tight, challenging but oh so fun obstacle course.
Our services always impress and leave clients astonished about how body posture, body composition, fitness, fun, health and wellbeing all work together to a healthy body and a healthy mind!
We have a core believe that your health, fitness and wellbeing should be part of your everyday life. Not only should it be part of your everyday life but it should be a fun and enjoyable experience too!
XLR8 ADULT EVENT 2021
This unique army assault course is insanely and amazingly fun and challenging!!
Come with your friends, with your colleagues or your fitness buddies or just come and join in with the others.
This course has over 30 obstacles, mud, water, climbing, crawling, jumping and is always challenging and fun.
Come and join in and register today! We cannot wait to see you going through it, over it, under it – conquer it!
Choose your own distance:  3KM,  5KM, 7KM, 10KM or 14KM
The course is suitable for all fitness levels and for all ages from 12 years. Book your tickets now (group rates available).
Tickets on the day available at cash day rates only!
XLR8 KIDS EVENT 2021
These awesome XLR8 Kids events are simply the best, they are always fun, active, exciting and encouraging for all kids from 5 to 14 years!!! Mud and water are all part of the amazing XLR8 event.
Apart from the 1KM & 2KM track you can now also choose the premium 3KM track!!!
Kids of all athletic abilities are encouraged to join in as there is no better way to connect with their own inner warrior and with their sporty friends and fellow friendly racers whilst they run, walk, crawl, climb and jump their way through a fun-filled obstacle course that helps them discover just how XLR8 strong they really are.
XLR8 Kids events provide a safe outdoor environment where having fun and getting dirty is mandatory!
It inspires the kids to have a go, trust their own abilities and challenges them to be confident!
Included is a personalised certificate, a wristband and access to all the free photos.
XLR8 FAMILY FUN
The Kids can help and encourage their adult team members through the 'beast' (a tunnel of tires) and commando crawling through the sand, whilst the adults can support their younger team members over the tyre wall and sea container. Its a fun race with other families and we do not really mind how fast or slow you go, we do care about the FUN you'll have!!
This is a FAMILY event for kids and their adult parents, uncles/aunties, grandparents, friends, care takers or else. We cater for all types of families: 2ppl family, 3ppl family, 4ppl family, 5ppl family, 6ppl family and more. We are super flexible on what ages the children can participate as they stay the entire time with their adult team members! Every team MUST be a combination of children and a minimum of 1 adult!
Get your family, friends or neighbours to do it with you and get ready for a great time! You will leave having had the best time with muddy fun and lifelong memories made.