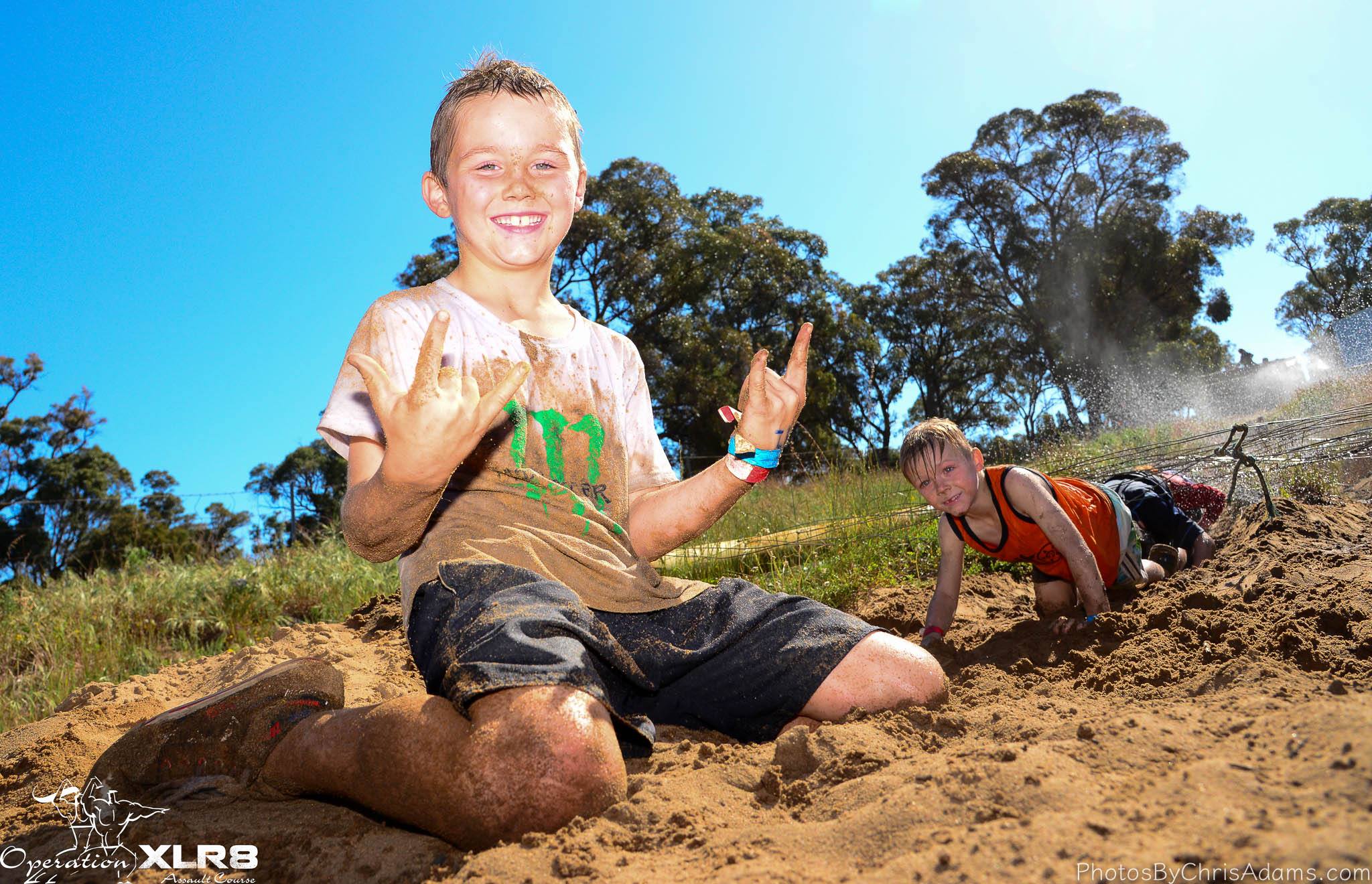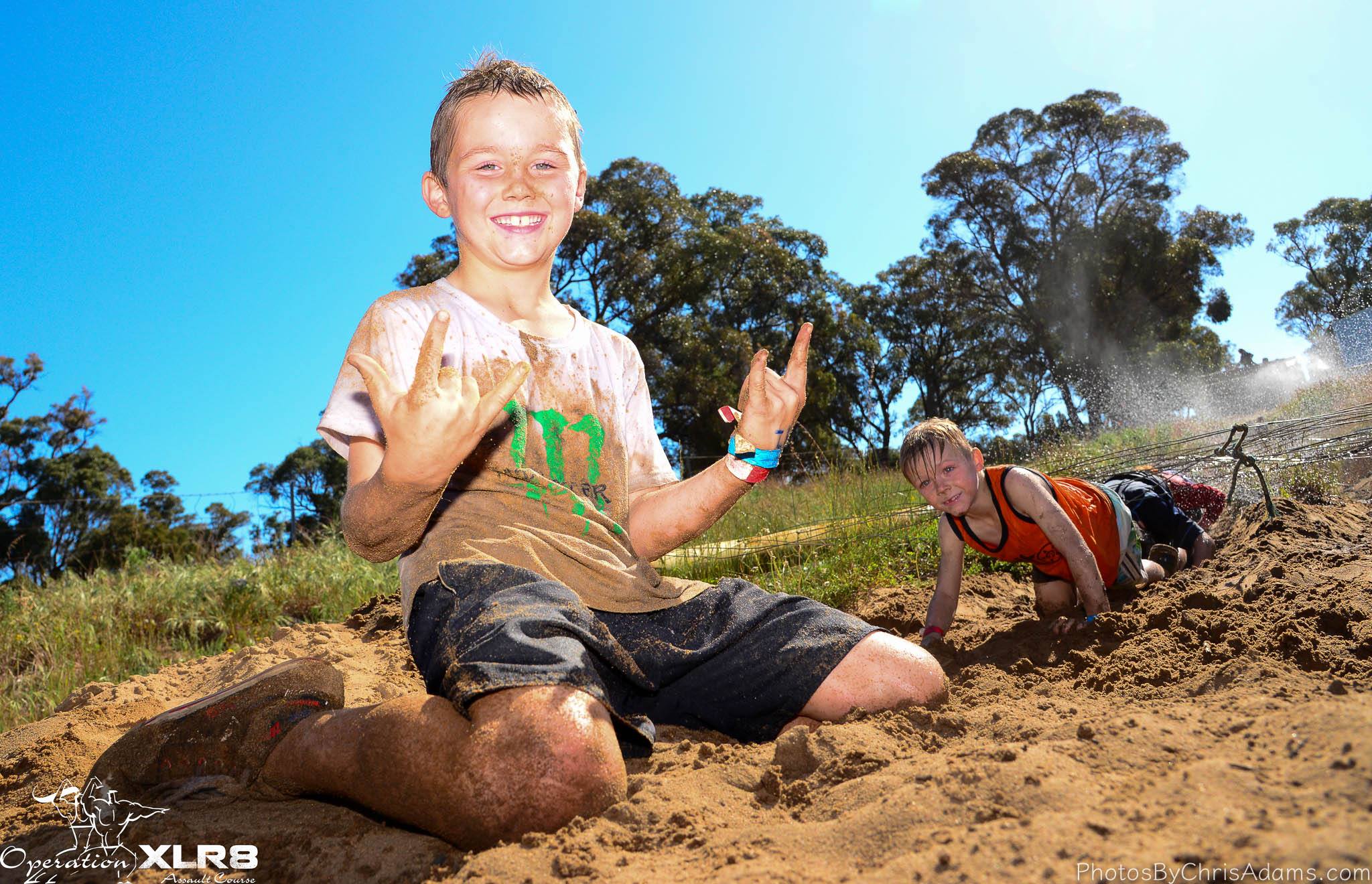 XLR8 Kids XLR8 Adults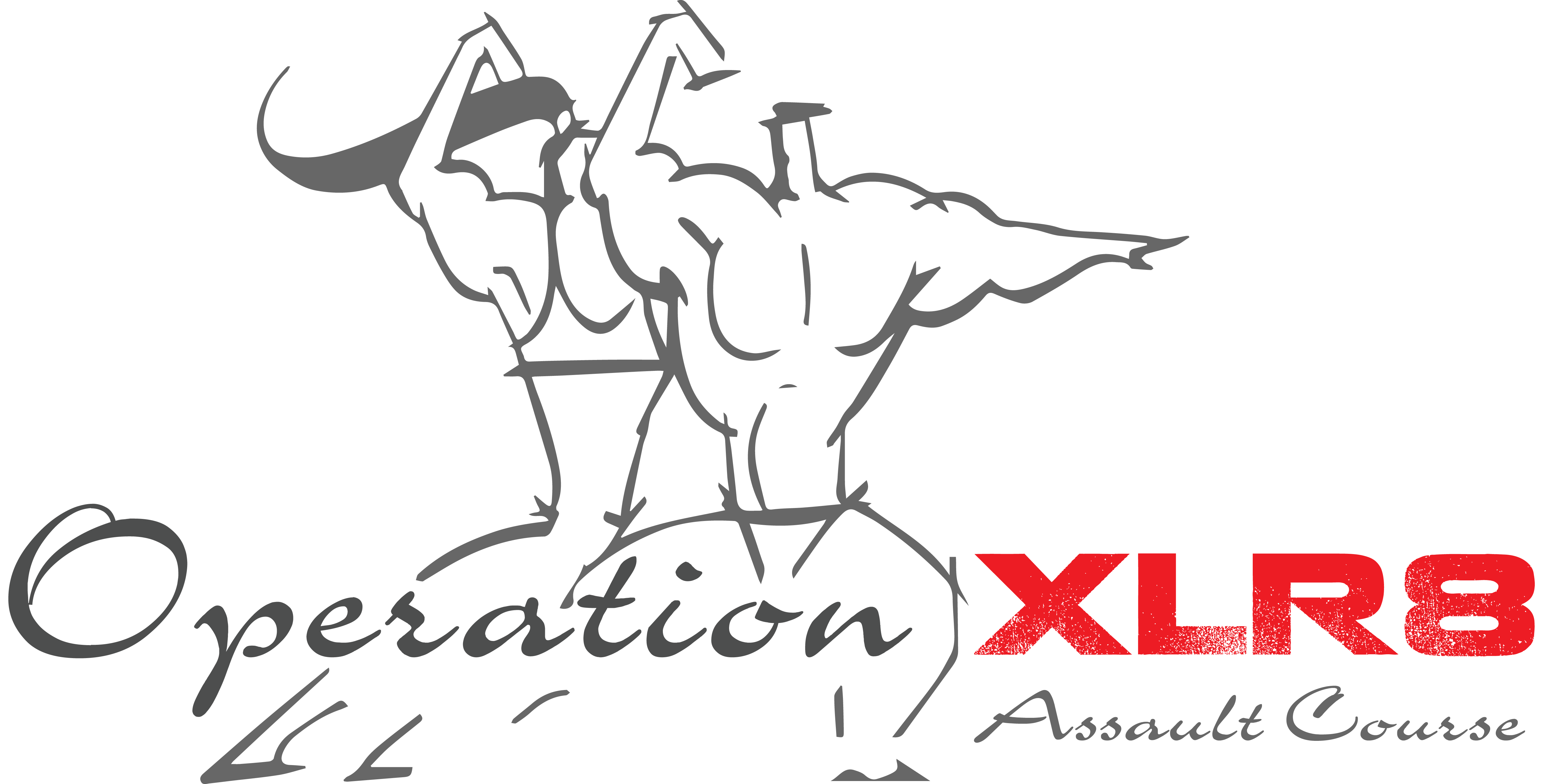 XLR8 Families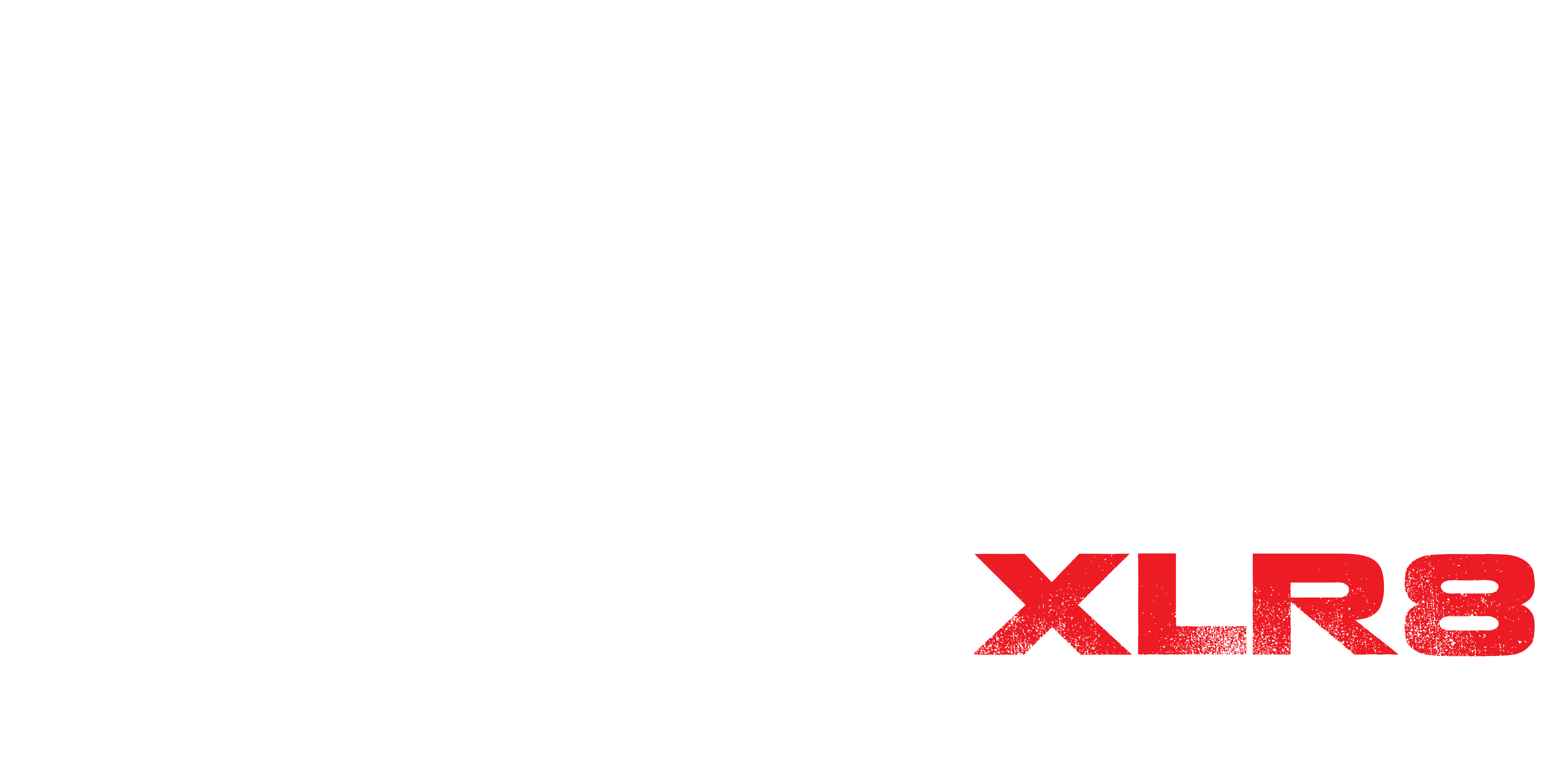 There are no limits
XLR8 Obstacle Course is Western Australia's only purpose built permanent outdoor obstacle course.
Over this tight and challenging course, with 30+ obstacles, many challenging and muddy fun races are created for adults, for families and for children.
The

XLR8 Adult Events

are tailored for those wanting to compete or complete a race as an individual or as part of a team.  Do it for fun or with a fitness goal in mind, with your own choice of distance it caters for all abilities and everyone from 12 years+.
The

XLR8 Family Event

is a fun race with other families and we do not really mind how fast or slow you go, we do care about the FUN you'll have!! Every team is a combination of children and adults who conquer the course together! Get your family, friends or neighbours to do it with you and get ready for a great time!
The

XLR8 Kids Events

are simply awesome. They are always inspiring, encouraging, fun, active and exciting. Kids of all athletic abilities are encouraged to join in as there is no better way to connect with their own abilities and with their fellow friendly mini obstacle course racers. All together they will run, walk, crawl, climb and jump their way through the fun-filled obstacle course that helps them discover just how XLR8 strong they really are.
Do you think the obstacle course stuff looks kind of fun? You are right! It is heaps of fun!!
The atmosphere at all these events is absolutely amazing.
Come and experience it for yourself. You will have the time of your life!!